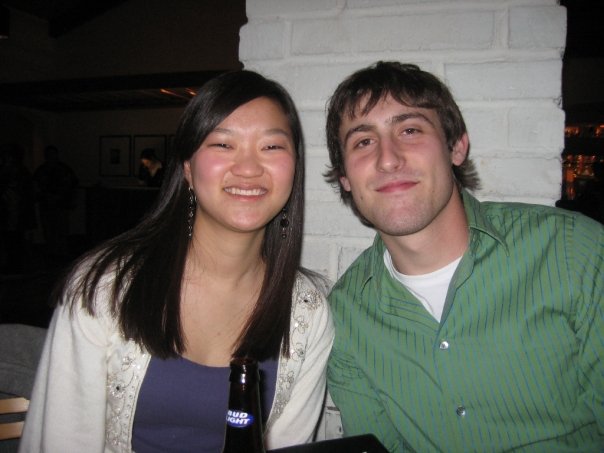 Our Story: Sarah Fritz & Blake Beckwith
Sarah and Blake initially met their freshman year of college in 2005 at Southwestern University in Georgetown, Texas. According to Sarah, meeting Blake was very memorable because he was the only freshman with a mohawk and a bright yellow Nissan Xterra that said "Wolfpack 4 Lyf3" (wolfpack for life) on the back. But most important of all, he was a genuinely friendly guy with a great sense of humor. Over the next 3 years, they became good friends as they were in psychology classes and a kickboxing class together. In the summer of 2008, Sarah and Blake's friendship grew as they entered senior year, Blake introduced Sarah to Korean food for the first time, they bonded over really bad (or awesomely amazing, to be honest) 90's rock/ alternative music (such as Creed, Third Eye Blind, Limp Bizkit, etc.), and decided to make their relationship official in September 2008.
Over the last 9 years, Blake and Sarah have been through a lot together. They have raised their crazy but lovable dog, Pepper, survived several moves and a few years in different cities while Sarah finished her PhD, and been there for each other when life has thrown its curve balls.
The Proposal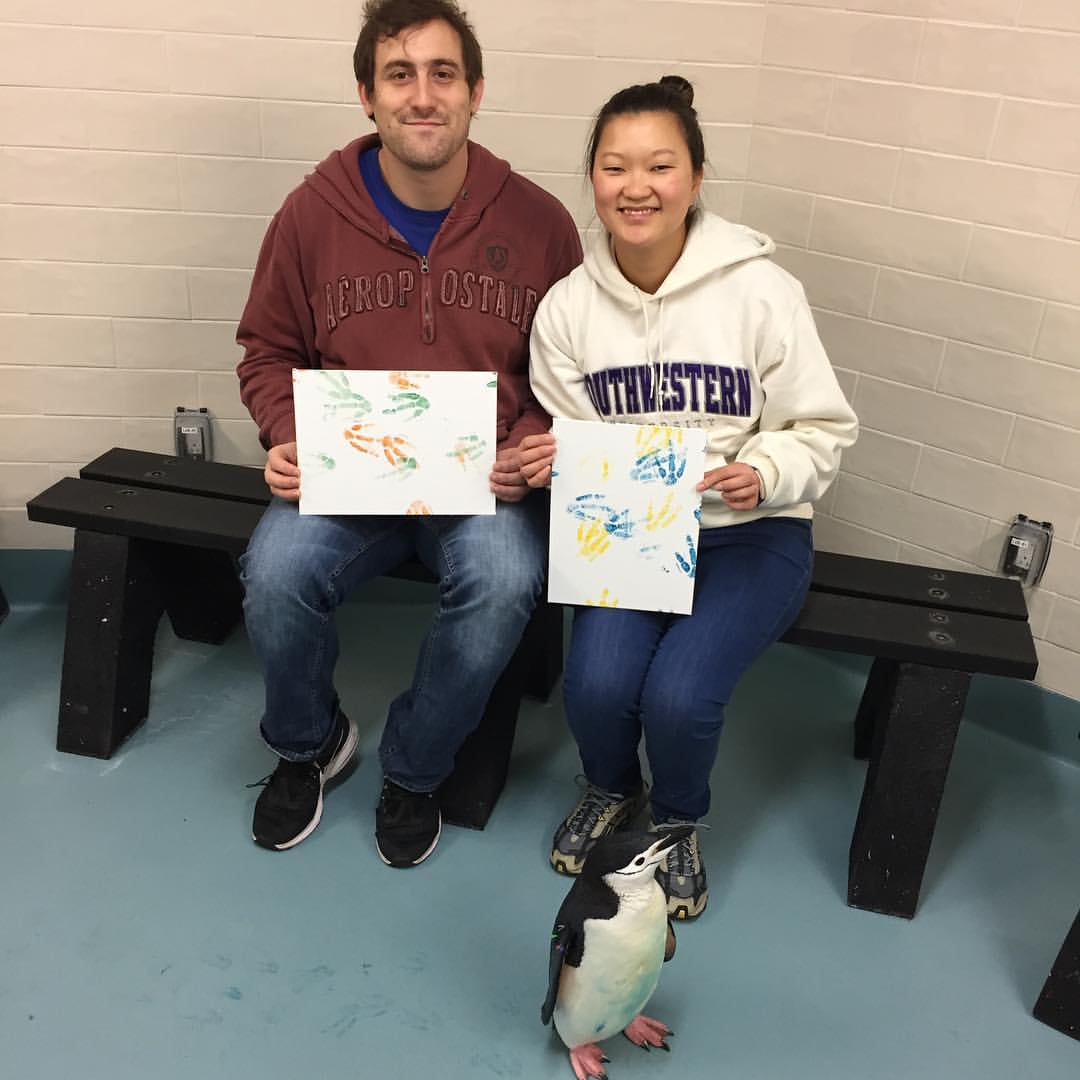 On December 10, 2016, Blake and Sarah made it even more official when they became engaged. With Sarah's love of ALL things penguin, Blake planned the ideal mini vacation in Galveston, Texas. It started with a behind-the-scenes penguin and seal encounter with the biologist at the Moody Gardens aquarium and ended with the proposal outside in front of the ocean at Hotel Galvez.
Sarah and Blake are so excited to share their special day with all of their loved ones and are so fortunate to have their family and friends to support them in their future journey together!